TAPTES 7 Seater Tesla Model Y Floor Mats & Trunk Mats, 2021 2022 Tesla Model Y Floor Mats, Rear Trunk Mats & Front Trunk Mats
---
Free Shipping on Orders Over $69 USD
In stock, ready to ship

Inventory on the way
Designed for Tesla 7 Seater Model Y:All Weather floor mats is custom designed for tesla model Y 7-seat 2022 2021.Model Y Floor mats are precisely measured and designed,fit perfectly with 2022 2021 7 Seater Tesla Model Y Long Range & Performance 2022 2021.For best result, please remove your old floor mats before you install your new floor mats for Tesla model Y mats. Gift ideas for International Women's Day,Womens Day Gifts For Women.

All Weather Interior Protection:TAPTES for Model Y 7 seat floor mats created for low maintenance and high durability.TAPTES forTesla Y floor mats use waterproof materials to protect your Model Y from mud, snow, water, etc. It can protect the surface of your original car without affecting the appearance and safety.

Safe to Your Family: TAPTES 7 seater floor mats made of a three-layer structure,dorless and non-toxic and environmental rubber material,which it isgood for you and your family.The innovative material floor line offer more greater benefits than traditional floor mats. The anti skid layer could prevents mats from slipping around on the car

Easy to Clean:TAPTES All-weather floor mats are easy to clean,just wipe with a towel or vacuum to remove the dirt,make them look and feel like brand new,It can greatly lifespan the life of the vehicle floor.

Easy to Install:TAPTES floor mats for tesla model Y 2022 2021 is easy to install,it could install in a few seconds. TAPTES for model y floor mats 2022 2021 don't require any tools,just put them in and adjust them to the right position,without harming original postion,could not be affected (Please remove your Tesla original carpet before install TAPTES floor mats).
15000+Tesla Oweners'Choice
TAPTES is one of the most well-known brands when it comes to Tesla Aftermarket Accessories. TAPTES offers several different types of floor mats, custom fit for your specific vehicle's make and model Tesla Model S, Model X, Model 3,Model Y for Tesla owners.Now we have the latest newest Tesla Model Y 2021 all-weather floor mat 7 seater forTesla Model Y 2021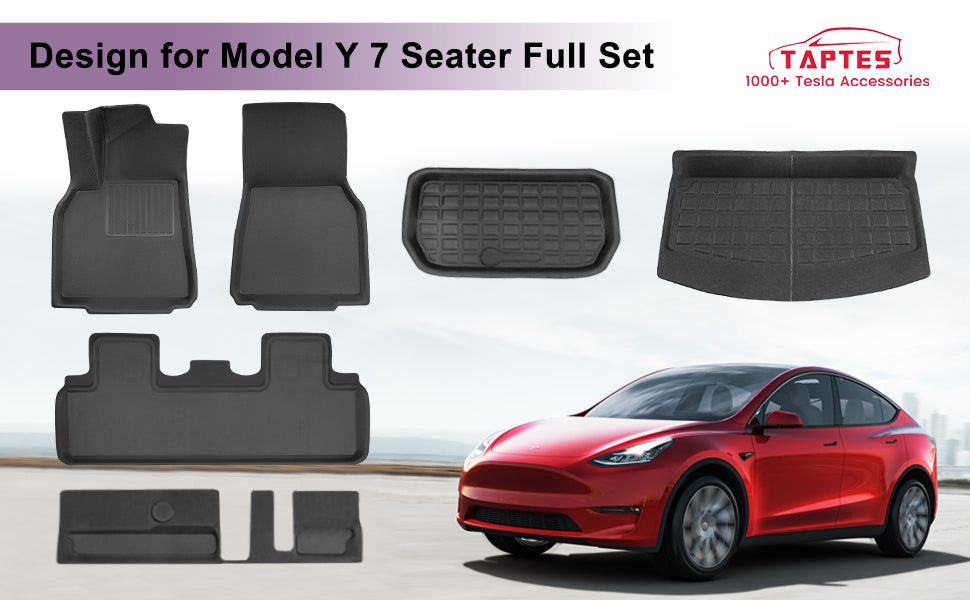 Recommended by You Tube Tesla Owners
t recommended by You Tube Tesla Owners , we even have upgraded the floor mats for Model Y twice. We are professionals who are working hard to provide you with the best tesla floor mats at the best prices.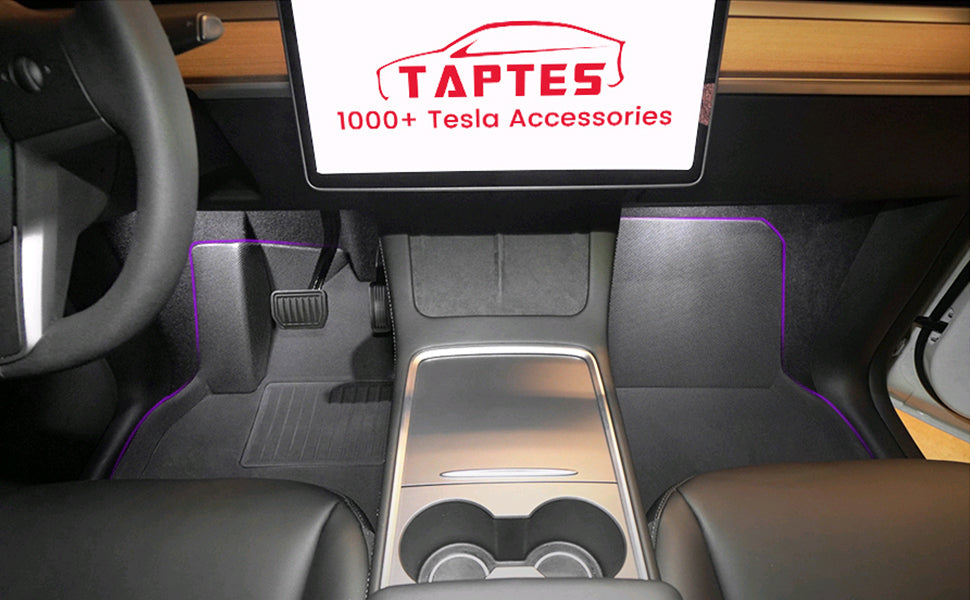 Designed for 7 Seater Model Y 2021
It customed for 7 Seater Tesla Model Y 2021,interior greatly and the floor mats are precisely molded to fit for Model Y .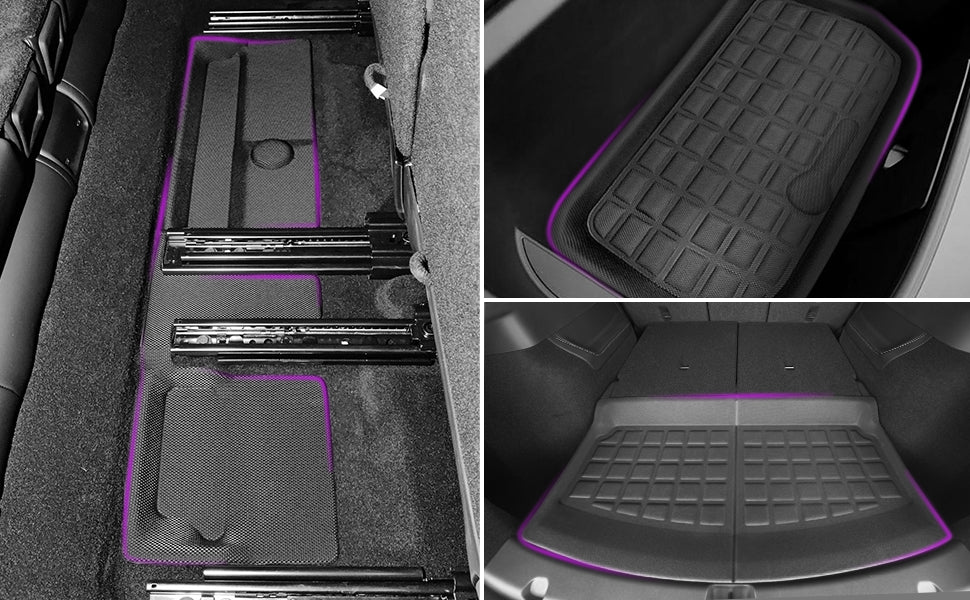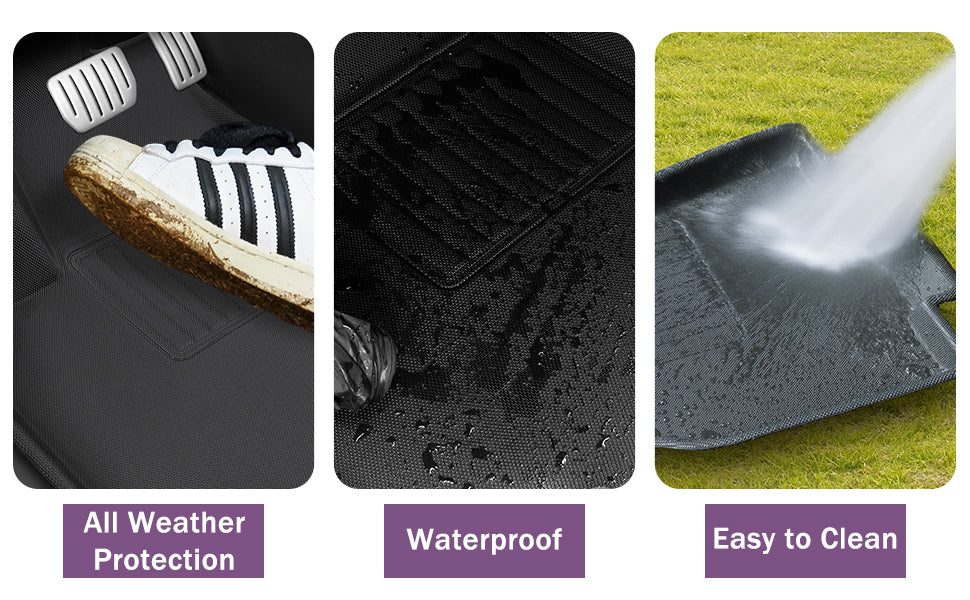 This page is to show you how to track your order after your order gets shipped. After your order gets shipped, you'll receive a shipping confirmation email. The email includes the items that get shipped, tracking number, tracking website, etc.
The tracking website sent to you can't update promptly according to our experience. So we recommend you may track your order on following websites:
1. First website is http://www.yuntrack.com. Input the tracking number sent to you, click the "track my parcel" bar, and you'll get the detailed tracking information.
2. Second website is https://www.17track.net/en. Input the tracking number sent to you, select "auto-detect carrier" of the carrier option, click track and you'll get the detailed tracking information.
3. Third website is your country's postal system. After the package is released from Customs, most TAPTES package will be handed over to and delivered by your country's postal system. 
How to get the tracking number for your country's postal service?
You can use the tracking number, which is included in the shipping confirmation email and track on this site http://www.yuntrack.com then you'll get several numbers. The "Last Mile Delivery Tracking Number" is the one for your country's postal service.
At last, if you can't track by following above steps, please fill in information box below and get in touch with TAPTES Customer Service. We'll reply to you within 24 hours.