Leather Seat Covers for 5 Seater Model Y Rear Seats 2020 2021, Tesla Model Y Seat Protector
Tesla Model Y Accessories - Leather seat protector, protect your Model Y seats from dirt, liquid stain, grime, abrasion, pets or kids, keep clean and easier to clean.
2 leather materials optional: NAPPA Leather, Litchi Grain Synthetic Leather.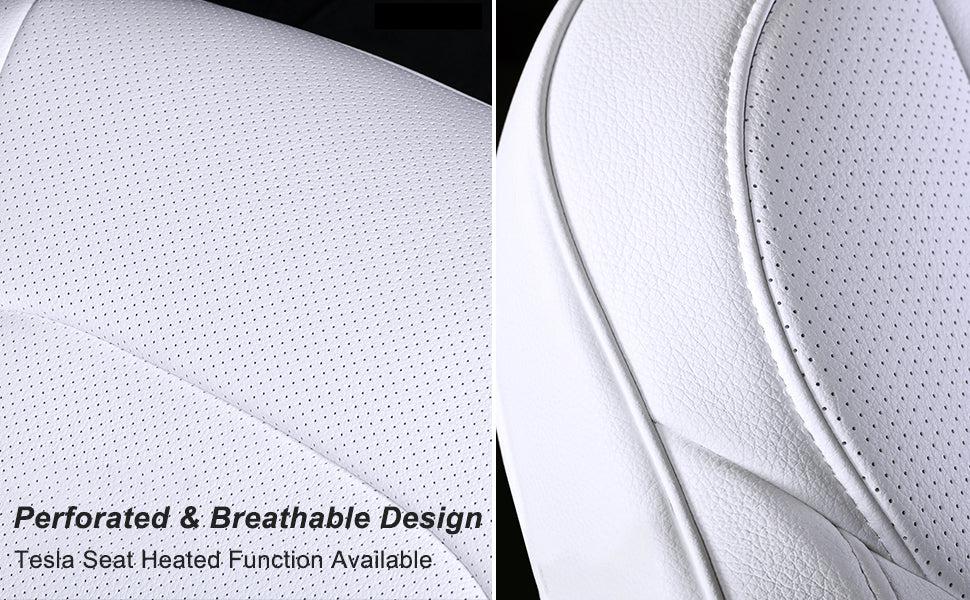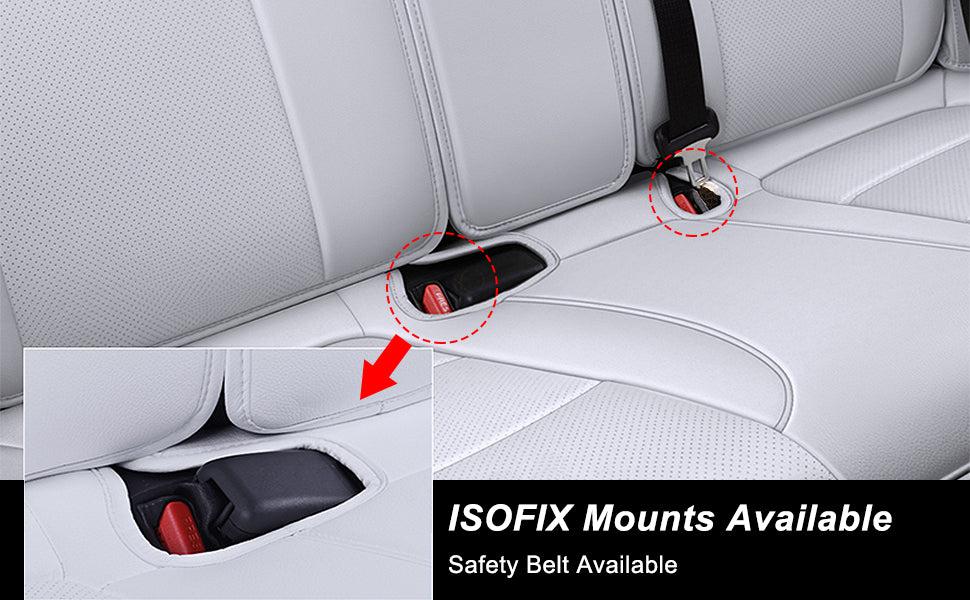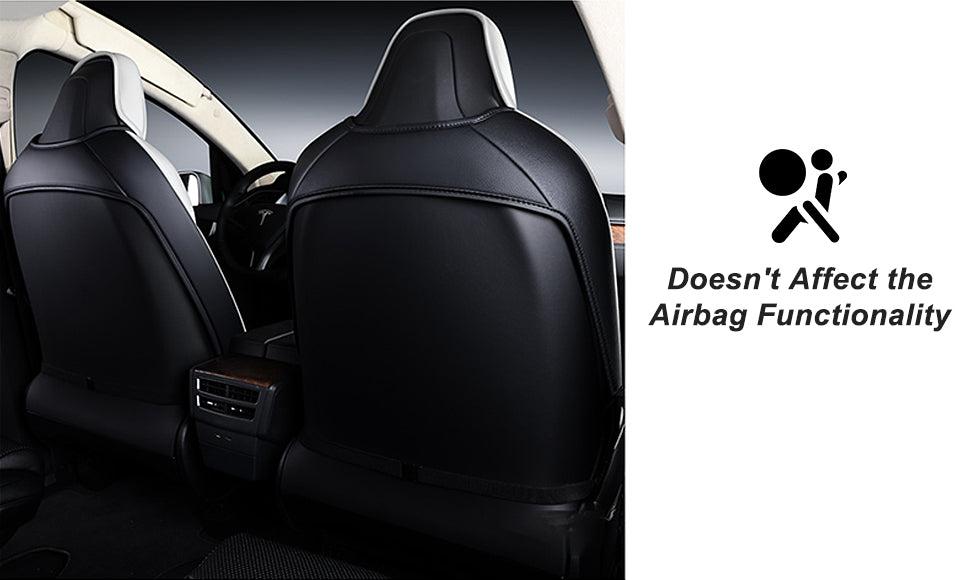 Package Content
FAQ:
Q: The front seats on a Tesla have airbags embedded in the sides, Will the airbags be covered?
A: We do consider this situation, so we've specially designed for the Tesla airbag, reserve the front seat airbag deployment. But we didn't test it before, so our company assumes no responsibility for anything with airbags accident.
Q: Does it difficult to install?
A: You may install it yourself, may take 30-60 minutes, also can be installed by the 4S shop.
Q: What materials are available?
A: 2 leather material, NAPPA Leather, Litchi Grain Synthetic Leather.
Q: Can I order some sample for comparing the leather material?
A: Yes, samples of the seat cover material will be available at TAPTES cost price with free shipping, you may choose two colors to compare, write the color on the order notes or send us an Email, once you confirmed the color and feel after you see the samples, then you can place the seat cover order.
Q: How long can I get the samples?
A: We would like to let you know that we only charge $5.99 for 2 samples so we use economical shipping,not so stable and sometimes may take a long time, but for the final seat cover order, we will use express shipping or airway + UPS, so the delivery time will not take long and much more stable.
Q: Do you ship the vehicle seat protector to my country?
A: Yes, TAPTES ships worldwide.
How long will the shipping take & is it free shipping for all orders?
Generally it takes 9~35 business days for your orders to reach your hand unless otherwise stated. Faster delivery method is available with an additional cost at checkout.
TAPTES offer free shipping on all orders from the US. For most of other countries, TAPTES offer free shipping on all orders over USD49.99. For details, check the page "Shipping, Customs tax & Returns" at the website's bottom.
Do you ship internationally?
Based in Hong Kong, TAPTES ships to worldwide Tesla Model S 3 X Y owners, not just the countries where Tesla stores presented.
Do I need to pay the tax?
TAPTES price doesn't include customs tax. You need to pay customs tax if there is. The customer is responsible for estimating and covering any VAT, GST, Duty, Tax, handling fees, customs clearance charges, and/or other possible costs associated with the shipment. Information below is for reference only, and TAPTES takes no responsibility for the information provided.
 

 General Custom Duty and VAT Information

 United States

 Single Order<200 USD, No Custom Duty & Sales Tax

 European Union Countries

 VAT Required, Custom Duty Required if Applicable

 United Kingdom

 Single Order<18 GBP, No Custom Duty & VAT

 Canada

 Single Order (Goods Value, International Shipping Cost Needs to Be Removed)<20 CAD
 No Custom Duty & VAT

 Japan

 Single Order<16,666 JPY, No Custom Duty & VAT

 Mexico

 Single Order<50 USD, No Custom Duty & VAT

 Australia

 Single Order<1000 AUD, No Custom Duty & VAT

 New Zealand

 Single Order<800 NZD, No Custom Duty & VAT
If there is any further question, please Email to sales@taptes.com.